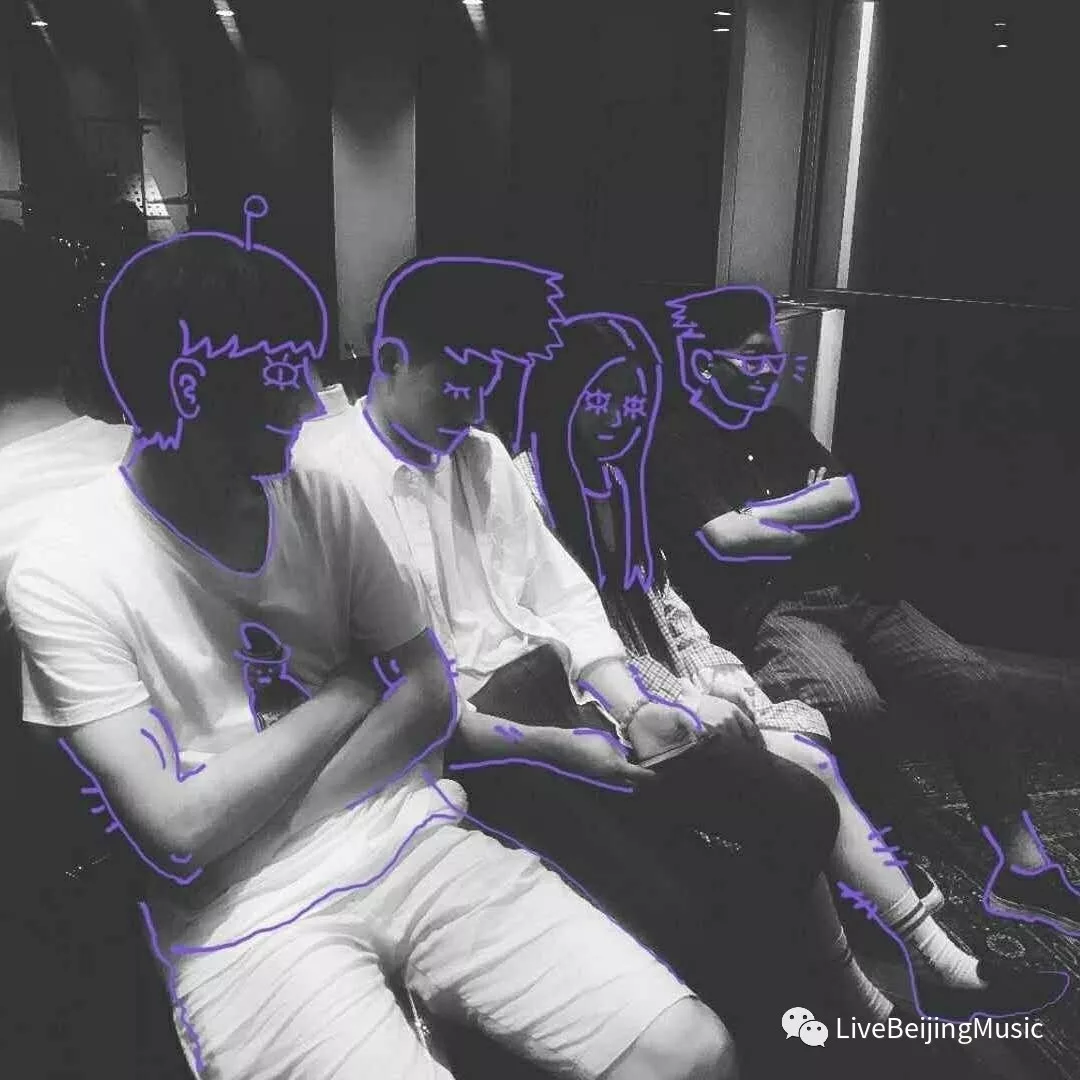 When Cao Tai released the second part of their stellar Nerd Noise compilation, which shines a spotlight and up and coming bands in the indie rock scene, in December of last year, one band stuck out – Hefei's Trip Fuel. The four piece band covers quite a bit of ground – everything from twisted math rock to post rock intrigue, with splashes of shoegaze introversion and emo angst thrown in for good measure – but what stands out most is the band's unwillingness to stick to the script. So when the opportunity came to invite the band up to Beijing, I jumped at the chance. And with a new double A side cassette release with Wuhan's Wild Records (home to such bands like Chinese Football), the young band are certainly on the right track. I spoke to the band's vocalist and guitarist who goes by the nickname Chen Zoumei about the band's origins, his stint in Australia, and getting the opportunity to follow your dreams.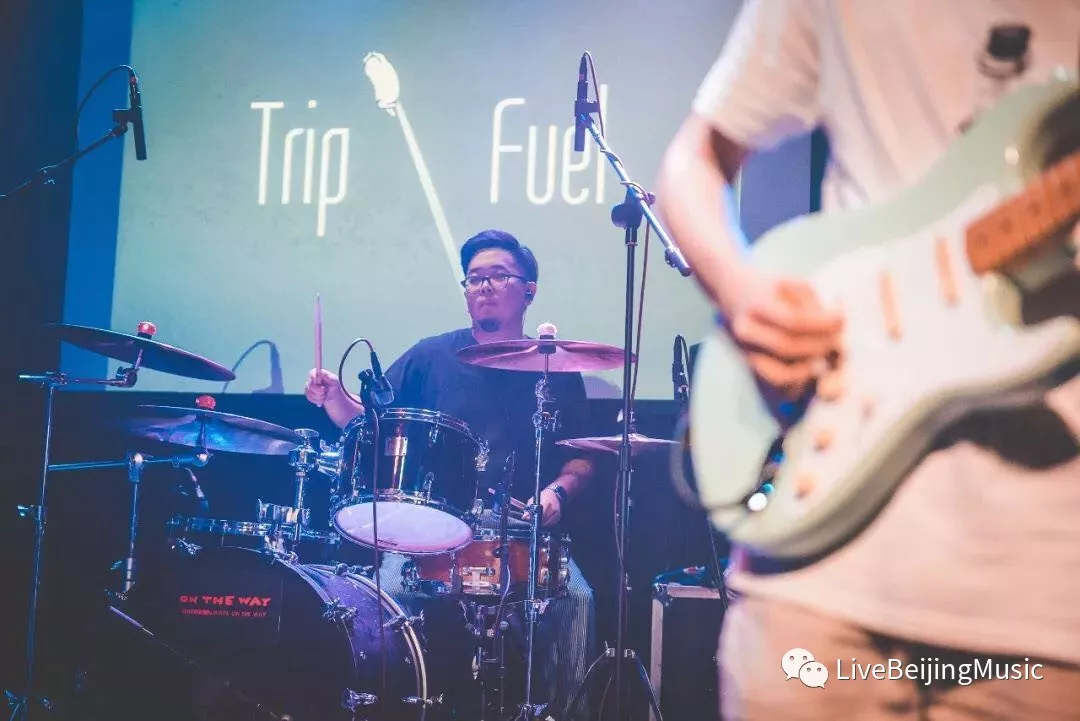 ---
A Low Altitude Flow来自LiveBeijingMusic06:03
There's are a lot of interesting things going on in your sound – what bands did you grow up with? When and who turned you onto to them? Do they still inspire you today or have you found new musicians and bands to look up to?  
Chen: Thank you so much to reveal all the sounds we try to present here:) 
It's a bit embarrassed that I actually grew up with Mandarin pop songs, however, a compilation called 断弦的耳朵 that was released by 音乐天堂 enlightened me when I was 17. I was so touched by Sparklehorse, Spiritualized and Eels melodically and lyrically, that's pretty much where the journey has began. 
I've listened to bands like Radiohead, The Smashing Pumpkins, Yeah Yeah Yeahs, and Sonic Youth a million times for the last 10 years. I guess I've been influenced by Radiohead and The Smashing Pumpkins the most. Some Aussie bands inspired me a lot as well, like Tame Impala, POND, Snakadaktal, and so forth. They still do inspire me today, and there are also a bunch of new musicians popping up out there I look up to – St. Vincent, Alt-J, Beach Fossils, probably are the ones I like the most.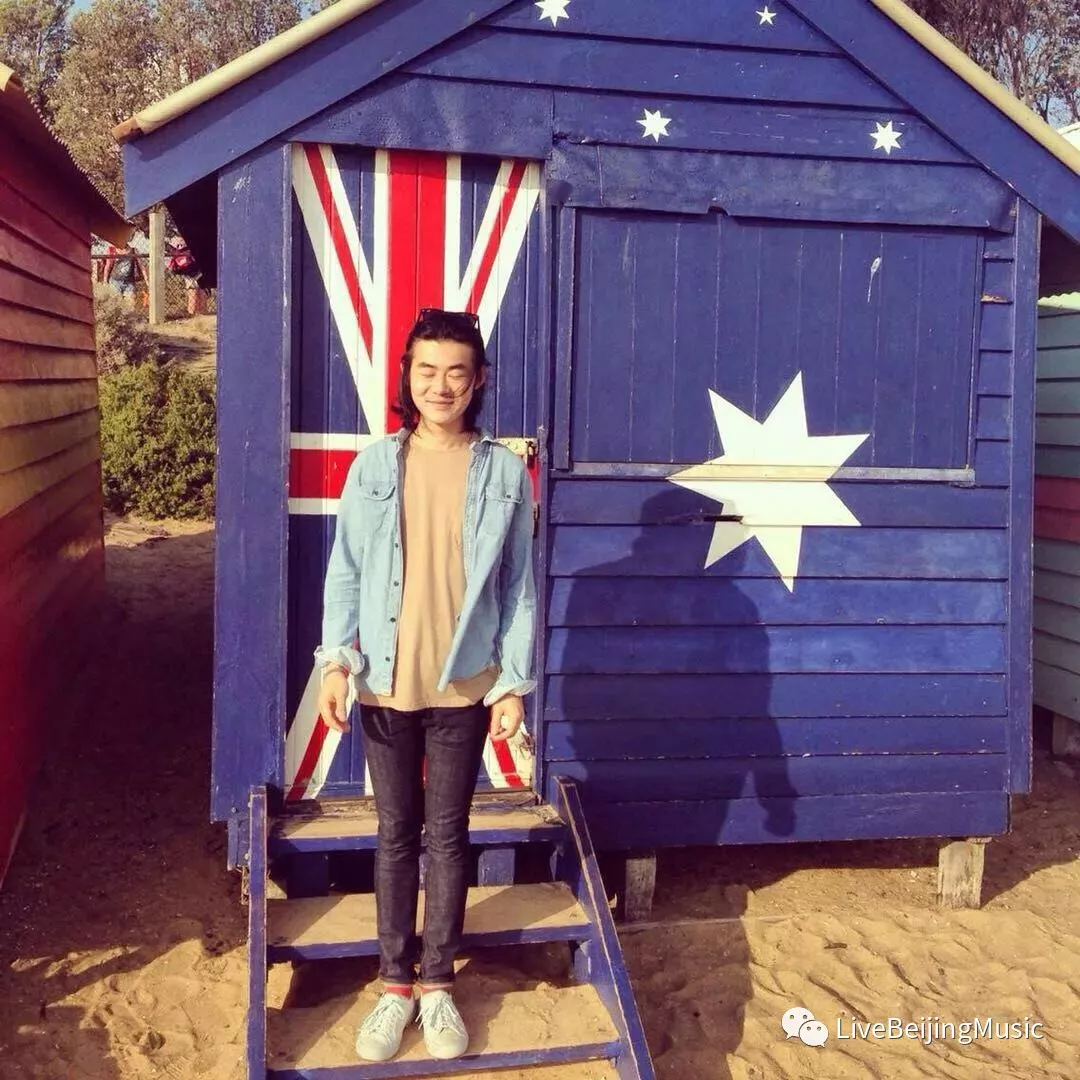 You spent quite a bit of time in Melbourne – and even played in a band while you were there. How was that experience? Any good stories you can share? 
Chen: Well, I've completed both my bachelor and master degrees in Australia a few years ago. I did my bachelor degree in Perth – people call it the most isolated place on the planet (maybe it's not lol), where also Tame Impala and POND came from. This wonderland did inspire me in both physical and mental ways. The band Lennox I had was in Melbourne where I was doing my master degree, I formed it with 3 other guys (guitar: William, bass: sususu, drum: White Wu) who are from other bands, and they are all super talented. It was really a special experience for me to have a band as an international student there. I mean, it used to be a dream of mine to play original songs in front of local people as an Asian and somehow it came true. I was shaking the entirety of the first time I play in Melbourne in a bar was on Chapel St. called Revolver Bandroom, and my guitar sounded terrible that night, but it was super exciting, I can't tell how wonderful the feeling was. I think I remember every single second of that night. Unfortunately, Lennox was such a short-term project as we were all unstable students there.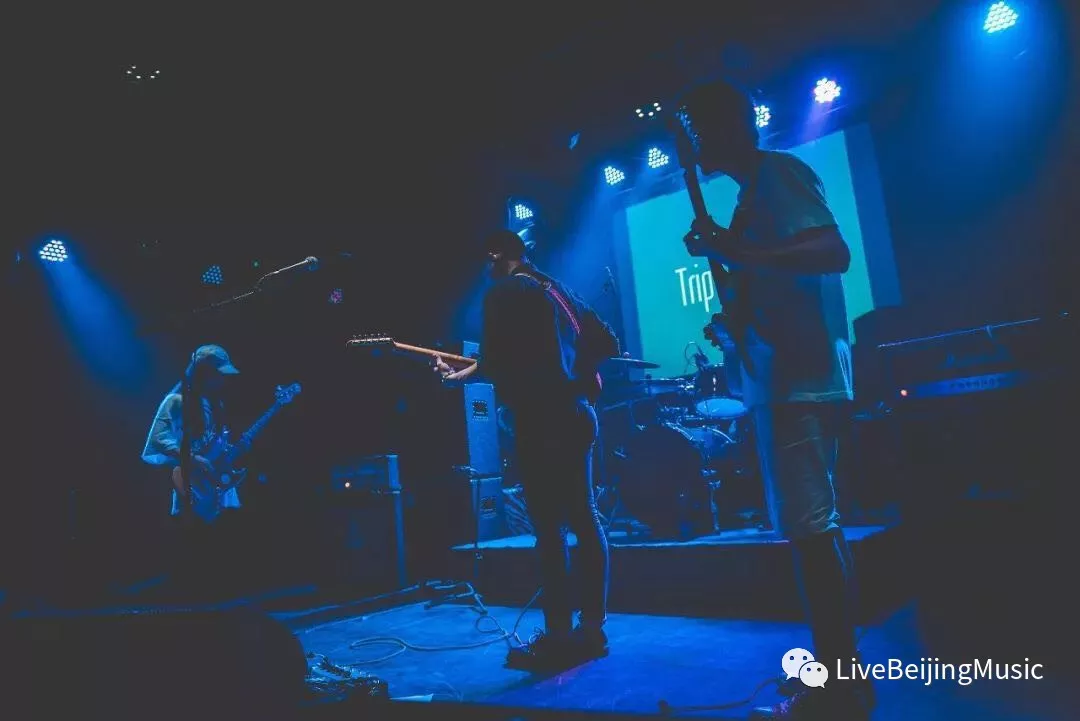 I've only heard awful things about Hefei? What's the deal – is it really that bad? Give me one good reason (or more) folks should stop by the Anhui capital?
Chen: It used to be good around 10 years ago, when the frontman of Duck Fight Goose was here playing in a band called Lava|Ox|Sea, and there was a label called Miniless Records also run by them at that time.  
It's not that bad, but not good enough for sure. Comparing to other cities, the market of indie culture here limits the way it grows. I mean not many people here are interested in culture stuff at the moment. People are more concerned about how much money they can make, how to make more of it, and how many apartments they can purchase – these sort of things rather than what bands are playing in the city, or who else are touring or coming to play. I'm sure it'd get better as it's already a new time for another generation.
Does come to see us play count? Haha. You guys should come visit the Yellow mountain here though.
Since the release of the band's first single 'Let's Catch The Sun Within 44 Beats And Fxxk It' the band has gone through quite a few changes – what's the current lineup look like now? How has the sound evolve since then? 
Chen: Exactly. I joined Trip Fuel in March last year. We've changed quite a lot since October when the single was recorded. We're now settled though. The current lineup is bassist little Zhou(小周), drummer Yu Zhen(阵雨), guitarist Da Xiong(大雄), and myself on vocals/guitar(陈经理). No matter where the line up goes, our process of sound making pretty much remains – mainly I will come up with materials and directions, then we work it out together and shape it in rehearsals. Currently, we slowing ourselves down quite a bit down to focus on each new song in order to get it as close to the sound we set out to make. 
There seems to be a resurgence of grassroots music platforms here in China, with crops of smaller labels popping up around the country. What does it look like to you? Do you think it's become easier for bands with niche sounds or from smaller cities to be heard? 
Chen: Well, in regards to the current scenario of indie culture in China, it's good to get more people involved and have that much more attention – so for sure everything's getting better. It has definitely become easier for bands to get heard, we are kinda lucky to take advantage of that. However, it won't be as easy to meet all the demands out there at once – talent and proper opportunities are still the key factors for us. Which leads to conflicts in smaller cities like Hefei.  I guess we'll take what we can get.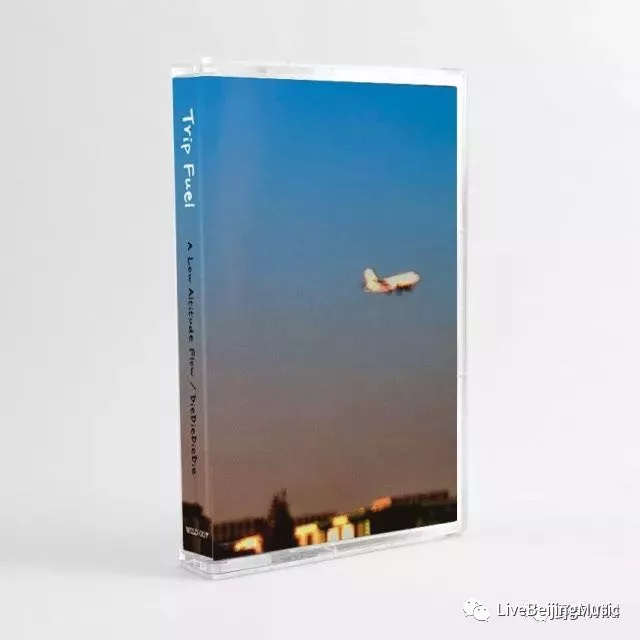 You just released a double A-side cassette tape with Wild Records out of Wuhan. That's some good company there. How are they to work with? Can we expect a full-length release by the end of the year? 
Chen: Yes, to be able work with Wild Records has exceeded our expectations. It's a pretty cool label, we found we match a lot, and we all like Chinese Football, the label's flagship band. They've been very nice to us, even if we haven't talked to them in person yet. They've very professional. We're actually working on our first official EP right now, and should be out in September. It set up as an EP, but you could take it as a full-length album as our songs are all pretty long, haha.
Will this be your first show in Beijing? How's it feel? What are you looking forward to most?
Chen: Yes, it is the very first time for all of us to play in Beijing (thanks William and LBM for having us). We're super excited, and of course, a bit scared. Fear always comes along with this, doesn't it, hahaha. 
We want to know what it feels like to play in the capital of our country, hahaha. To play in one of the most influential livehouses in Beijing was another dream of mine when I was around twenty years old.
Honestly, we don't expect that much as we feel we have just got on the right track this past year. Hopefully, we won't be too nervous and screw up our first gig and let the people who come for us down, haha. Looking forward to seeing you guys there!