While Gong Gong Gong hasn't been the most active Beijing band, they sure as hell are prolific. Since their first performances in 2015, the band has put out three self-released cassette EPs, have opened for just about everyone – from Brooklyn's Ratatat to NEU!'s Michael Rother, and have toured China, Taiwan, Japan, and most recently New York. The duo, made up of the underground scene's old guard – Josh Frank of Hot & Cold and Tom Ng of The Offset:Spectacles (also founding members of Beijing record label Rose Mansion Analog) has developed somewhat of a cult following in Beijing for their spirited, stripped down 'boogie woogie' rock and roll driven by 'Ng's percussive guitar and Frank's charging bass'. They'll be hitting the road this week, with shows in Wuhan (April 26th), Xi'an (April 28th), and Chengdu (April 29th), before a giving a final show for the year at Modernista on May 3rd alongside their friends. I chatted with Josh to get to the bottom of the duo's sound.
It's hard to keep track of the happenings with Gong Gong Gong…what's new? What's old? And how have we already gotten to your last performance of the year?
We recently finished the mix of our first LP, which we recorded in New York in October last year. We were in Guangzhou for shows last month, and played with our friends Sunset Rollercoaster, who were on tour from Taiwan. It's cool to play in Cantonese-speaking areas where people can understand Tom's lyrics. The crowds were massive for Sunset Rollercoaster, and they're not necessarily people who would find out about Gong Gong Gong otherwise, so it was interesting to perform for them and win them over.
I'm going to be out of China for a bit, starting in May, so we wanted to do something bigger and more special before then. We're out on another small tour, to Wuhan and Xi'an, where we've never played before, as well as Chengdu, and finally have a special show in Beijing.
Though your ears might not immediately detect it, one of the first things people notice when watching you is the absence of a drummer – can you explain the idea of the 'phantom rhythm' and how it figures into Gong Gong Gong? How much wiggle room is their in your sound at the end of the day?
We both naturally play in a very rhythmic way, so when we started making music together, we never considered adding a drummer. The core of the rhythm in Gong Gong Gong comes from Tom's guitar, so I think even if there were drums, they would have to be more like ornamental percussion and fills—there's no space for another rhythmic element. Phantom rhythm comes from the interplay of our two instruments and the techniques that we use to play. Guitar and bass offer limited possibilities, but what we find interesting is creating something that's more than the sum of its sonic parts. I think there's a lot of space to go in different tonal directions, but we always try to make sure that a full spectrum of sound is represented. For example, if the bass is playing something higher frequency and melodic, then the guitar would compensate by adding lower end. We pay attention to how to best create a full sound, but aren't bound to the traditional roles of guitar and bass.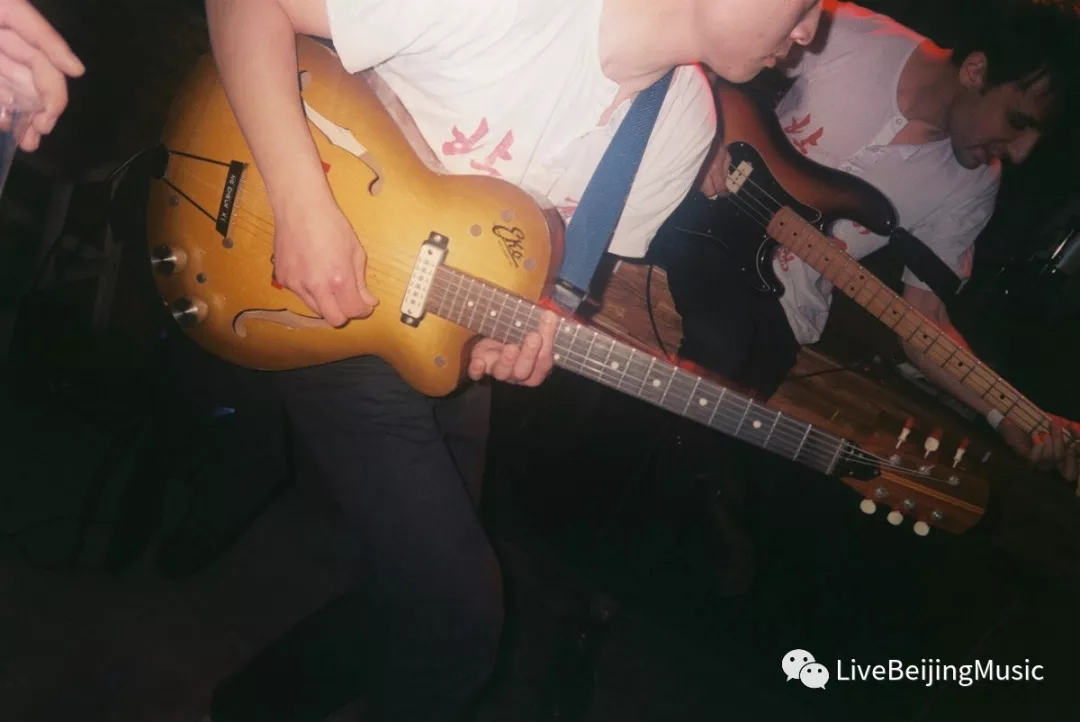 There's something grassroots about Gong Gong Gong and its formation – from your deconstructed take on blues and psychedelic music, to your DIY releases, to performing in underpasses, and doing as little press as possible – how intentional it that?
We like to make music and share it, and we like things that are simple and direct. In that sense, when there's an idea we want to pursue, we just do it ourselves as soon as we can, on our own terms. There's no particular need to wait for labels, or play in established venues. I don't think we've ever turned down an interview though—more press would be great. I can't really tell if Gong Gong Gong has been written about more or less than other local bands, and ultimately we don't particularly care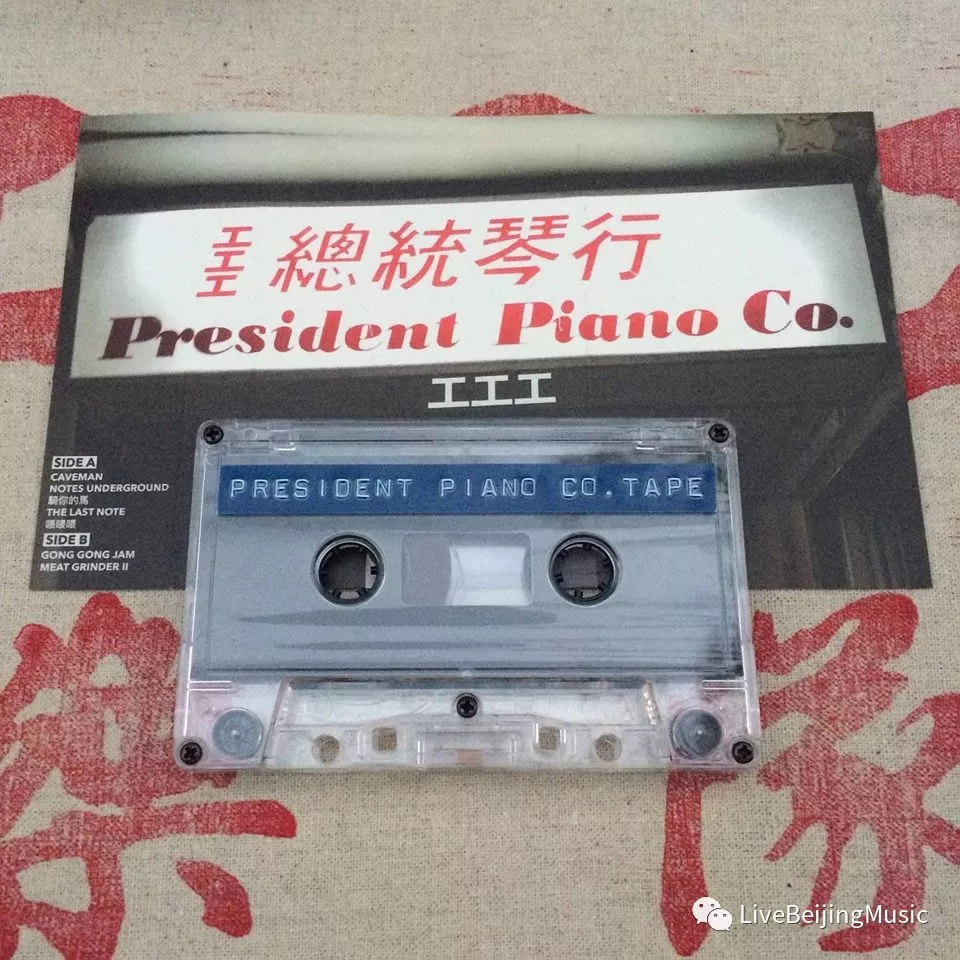 Gong Gong Gong is quite nomadic these days – would you ever consider yourselves a Beijing band at this point?
We started playing music here and we've been based in Beijing up to this point. Beijing is pretty essential to Gong Gong Gong, but I foresee that we might become more nomadic as our LP comes out and we start to tour. The spirit of the city has also changed a lot in the past 10 years. What inspired us to be here in the first place might not exist in the same form.
Your last couple releases featured a variety of old collaborators and friends jumping into the studio with you (nevertheless, still no drums). Were those a free-for-all or did you guys have a clear idea of what you wanted to bring out of and expand upon the Gong Gong Gong sound?
It's funny, because I'm pretty against the idea of formless jams. When our good friends are around, though, playing music together is just another way of hanging out and interacting. It's fun to press record and see what happens. If it sounds good, then it's worth sharing.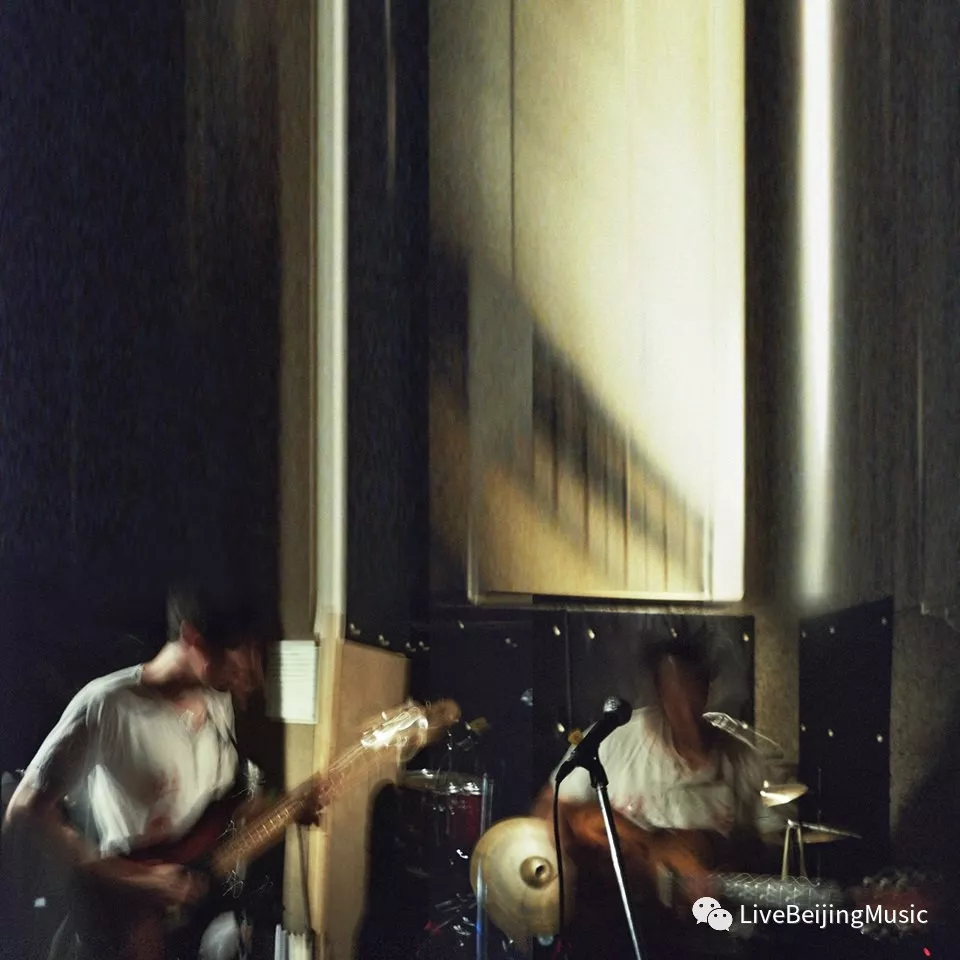 The past year has seen Gong Gong Gong stepping outside of Beijing more and more, reconnecting with old flings and forging new ones. How's does it feel to be on the road again? Any highlights? What's the most crucial aspect in setting up a tour?
There's almost nowhere to play in Beijing right now, so at this point it's definitely much more exciting to perform elsewhere, for people who haven't heard us before or haven't seen us live. The mini-tours we've done this year (Nanjing, Hangzhou and Shanghai in January, and two dates in Guangzhou in March) were totally different, but both great. When you're touring, everything around you can be different than what you're accustomed to, but the songs you play onstage remain a constant. I find that to be an interesting state to be in. We plan our tours around cities that have food we want to eat.
I think a crucial aspect for planning a tour is to not compromise. Especially in China, we have no interest in being another rock band playing at another rock venue with the regular opening acts.
Modernista is the last place I'd expect to see Gong Gong Gong, and somehow I'm not surprised. How did the show come together? What else can we expect from your last performance of the year?
Modernista is actually a natural fit for us, because Tom is an old friends of the owners. We were just tired of always doing shows in the same places to the same audiences in Beijing. We'll be playing with Simon and Li Jianhong, and may add some more people to the lineup shortly. Expect new songs and maybe some special guests.
Catch Gong Gong Gong in Wuhan, Xi'an, and Chengdu (poster below) and at Modernista on May 3rd with Li Jianhong, Simon Frank, and more.