This May, the gnarliest tape label in China, Nasty Wizard Recordings, is back with their first epic release of the year, a pan-Asian compilation of China, Hong Kong, and Japan's shoegaze scenes. We're talking ground zero for the blistering, reverb-drenched genre that has taken the continent by storm over the past few years. The Asian Shoegaze Compilation features tracks from Hangzhou's The Pillow Man, Tokyo's Oeil, Hong Kong's The Sea of Tranquility, and Xi'an's Endless White. For the release show, we've tapped into some of Beijing's more shoegaze-friendly outfits – bands that dabble or pay tribute to the sound including rising psychedelic shoegaze outfit Default, who released their own spellbinding debut California Nebulaearlier this year; post rock stalwarts SNSOS (She Never Sings Our Songs) who continue to evolve their jangly post rock sound with math rock riffage, and sweet-natured compositions that hit the sweet spot; Wonder Sea, new to the scene, who have already been causing a bit of the stir with the post emo rock sound that is doused in bittersweet adolescence; Silent Speech, indie rock veterans, whose sprawling sound hints to alternative rock's more atmospheric giants; and fresh off their debut performance dream pop trio Goodbye Honey Boy, whose Brain Eno/Beach House inspired ambient dream pop with have your head in the clouds. Hot blooded, melodic longing to ease you into the weekend – head over to Yue Space and claim one of Nasty Wizard Recording's limited cassette tapes.
 Lineup: 
SNSOS
Default缺省
Silent Speech 沉默演讲
Goodbye Honey Boy
Wonder Sea 出海部
Ticket: 60 RMB
Date: Thursday, May 18th 8:30pm
Location: Yue Space
---
She Never Sings Our Songs (后摇 Post-Rock)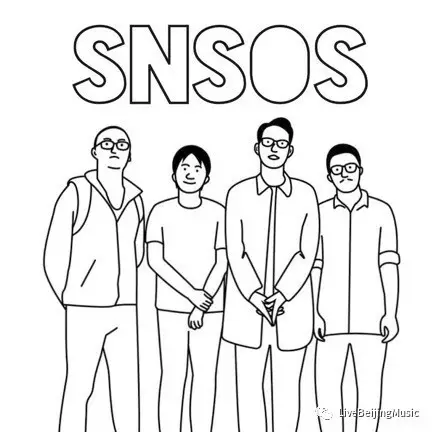 SNSOS are rising instrumental post-rockers who suck you in with their tunes and take audiences on a scintillating journey for the ears each time they play.
穿过隧道尽头的瞬间是极昼,而我们尝试去抓住的瞬间可能会是隧道里明与暗的矛盾,是稚嫩的疑问,是某一刻急速扩张的瞳孔,呈现出的却又可能是扭曲后的观感,是俗气到底的答案,是无出口的壁垒.但至少是年轻和真实的,不和自我现状相悖,拒绝一成不变,也许反而能够求得一些安宁.
We're still outside the door.
https://site.douban.com/snsos/
Default缺省 (新迷幻 Neo-Psychedelia , 自赏 Shoegaze)
A Normal Band In a Normal Basement
Shot the sun,gaze your gun.
愚梦不醒,逝者如川。情绪丢在光程千年外的星云。故事编造从未存在的灵魂。
https://site.douban.com/defaultdefault/
Silent Speech 沉默演讲 (Alt Rock 独立摇滚)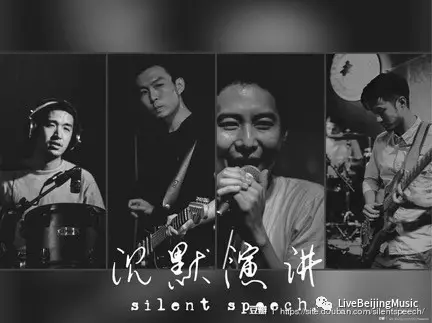 演讲的目的,是在合适的时间,合适的地点,向合适的聆听着传递最合适的信息。
之所以沉默,是因为大多数"演讲"只是自娱自乐罢了。
The purpose of a speech, is to inform, influence, or entertain a live audience at the right place and time. However many "speeches" are merely for the speakers' self-amusement, therefore we remain "silent".
https://site.douban.com/silentspeech/
Goodbye Honey Boy (DreamPop/Shoegaze)
Goodbye Honey Boy是一个音乐团体,由不一定的音乐制作人,乐手,视觉艺术家,作家组成。他们做声音,讲故事,表演,制作视觉产品。GBHB深受Brian Eno, Beach House等旋律氛围音乐人的影响,制造数码质感的梦幻氛围之声。目前成员:传玺(vocal),秋繁(production),粥同(guitar)。
Goodbye Honey Boy is a music group composed by music producers, musicians, visual artists and writers. They make sounds, tell stories, perform and make visual products. GBHB is deeply influenced by ambient and dream pop musicians like Brian Eno and Beach House and intends   to make dreamy sounds with digital textures. Current members: Wumako(vocal), Qiufan(production) and Tong(guitar).
试听/Link
http://music.163.com/#/album?id=35374772
Wonder Sea 出海部 (来自北京的Post-Emo-Rock)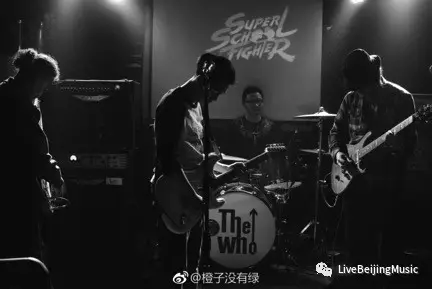 Post emo rock outfit that dabble in everything from shoegaze nostalgia to Midwestern emo rock – the young Beijing band has steadily been cutting its teeth and earning fine word of mouth since their incarnation last year.
来自北京的post-emo-rock乐队 乐队风格深受万青、哪吒、Chinese football影响 乐队成员都是学生 水平不尽人意 只能靠白日梦延续创作
哪吒只哭过一次
从今后不会再有
翻江倒海的本领
无人敢拦
忧郁的孩子们别怕
守护着你们的是哪吒
谁要是再来害人
定不饶他
https://site.douban.com/wonder_sea/