TrueTrue – ALCHEMY
TRUETRUE, the collaborative duo of Guangzhou-based electronic producer Eliot Lee and Boston-based composer, vocalist, and producer Chuchu Wen – bring their spunky, sensual and utterly intoxicating debut to Babel Records, the future pop label that has capitalized on China's 'punch drunk love' electronic scene. The duo who describe themselves as "artificial intelligence with human emotions" have been attracting lots of attention for their spine-tingling infectious blend of art-pop and Neo-soul and ALCHEMY has them operating at peak form, with each track swimming in epicurean indulgence that aches with swirling passion, seductive groove, and an inextinguishable flame. There's a (late) Daft Punk quality to the way the duo are able to maneuver between musical trends and genres all the while putting their own distinctive zestful stamp on the album as a whole. A sizzling debut and one of the year's best.  
Bandcamp: https://babelrecords.bandcamp.com/album/truetrue-alchemy
Spotify: https://open.spotify.com/album/6JkqeGS58UsNScssRlivTi
Netease: https://music.163.com/#/album?id=80003334
Xiami: https://www.xiami.com/album/nnnlQY5c23f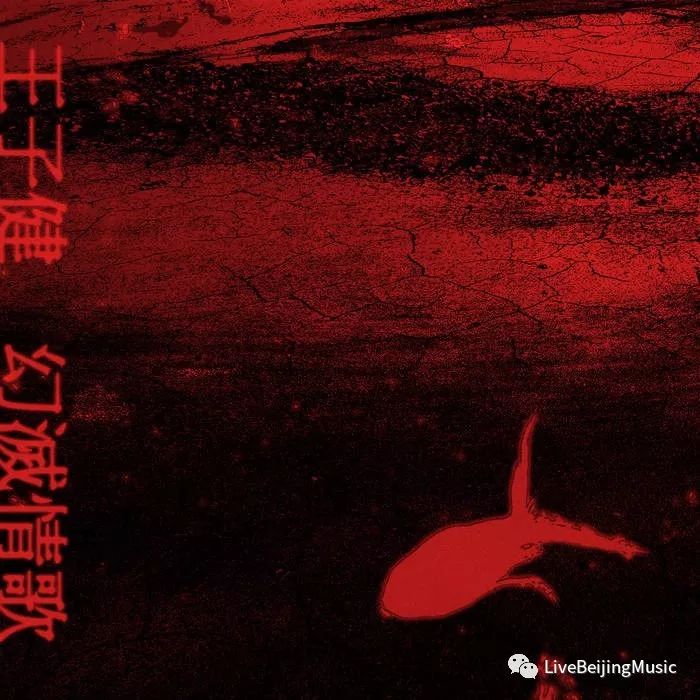 Wang Zijian 王子健 – Love Songs in Disillusion 幻滅情歌
WV Sorcerer Productions keeps it delightfully offbeat on their latest release which veers from the label's more ambient and harsher soundscapes for something even harder to classify. As the label puts it: "Imagine the atmosphere of Twin Peaks' "Falling" combined with a lo-fi guitar & synth tune, and the landscape of the abandoned industrial ruins of the Dagang oil fields" and you might be a step closer to understanding the haunting perplexing beauty of the lo-fi freak-folk of Wang Zijian. The spoken word musician hits a mood and runs with it, painting a story in abstract colors, overwhelmed lyricism, and sound collage samples – sucking you into its esoteric, mollifying yet foreboding world. There's a wise humbled and tarnished heart at the center of the release, one that feels intimate and strangely familiar, as if being lulled into a deep sleep. 
Bandcamp: https://wvsorcerer.bandcamp.com/album/love-songs-in-disillusion
Xiami: https://www.xiami.com/album/bqHLhyd36957
Lastboss – Supercompensation/Cyclops 
The U.K. born, Zhuhai-based producer Lastboss continues his prolific output this year with two first-rate releases – Cyclops and Supercompensation – that shows off his vast ear for intricately engaging sounds and arrangements. The multi-talented artist, again, has no issue skipping from one genre to another – from the cyber-industrial breakbeat soundscapes that call to mind a score to a dystopian science fiction thriller, to swirling ambient-based mandolin samples that lull you into a sense of ease before whisking you away. It's all held together beautifully by the artist's keen sense of atmosphere and audio space – an almost cinematic immersion that ignites the imagination and hooks you in. There's a sense of improvisational exploration and innovation within Lastboss's work that keeps your ears always curious as to where the artist will head next. 
Bandcamp: https://lastboss.bandcamp.com/album/supercompensation
Xiami: https://www.xiami.com/album/USnUvD71bc6