The order of Nasty Wizards is ecstatic to present another slice of underground ruckus from East Asia, this time going back to to our roots with sweaty dudes, guitars, and not a synthesizer in sight for a change. On the one side of the tape we have GENIUS, a three piece rock 'n' roll band from Busan, South Korea. On the other side of the tape we find another trio hailing from the other side of the Yellow Sea: grunge torch bearers Jiao (Banana Tree) from Wuhan, China. 
You can listen to the split here or click the link at the end of the post: https://nastywizardrecordings.bandcamp.com/album/genius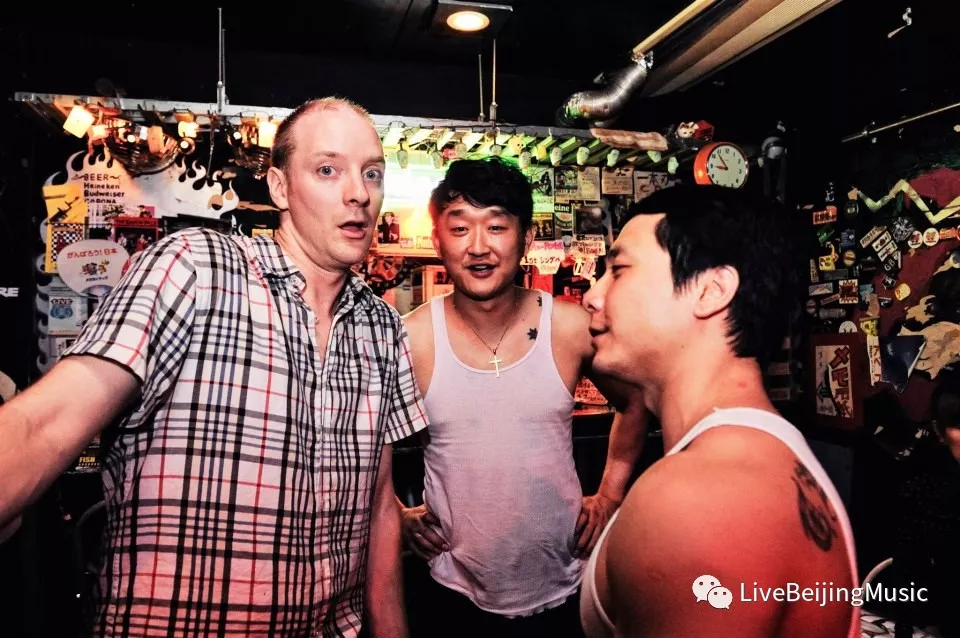 On side A Genius blast out the gate with a three track attack of garage rock and roll, a sound that dares you not to bob up and down like am empty soju bottle in the waters of Haeundae beach. Genius sits somewhere between Weezer and Hank Williams III, yet uniquely there own partly to the lyrics and delivery of Kim Il Du, an acclaimed solo musician in his right (2016 KMA Nominee for Best Folk Album, 2013 GQ Korea's Voice of the Year). Yet Genius is a sum of its parts: the raw power of the opening 'Until I'm 88 Years Old' contrasted with the conclusion 'Until I'm 88 Years Old (slow version)' demonstrates how Steve C (bass) and Lee Chung Mok (drums) are able to bring intensity to the bands music with volume but also with grooves and tasty licks, while 'Left Shoulder' perfectly balances the two (and may or may not abruptly cut out on purpose). If the brilliance of Genius is indeed a lucky mistake, then the Nasty Wizards count themselves blessed to be able to commit to magnetic tape.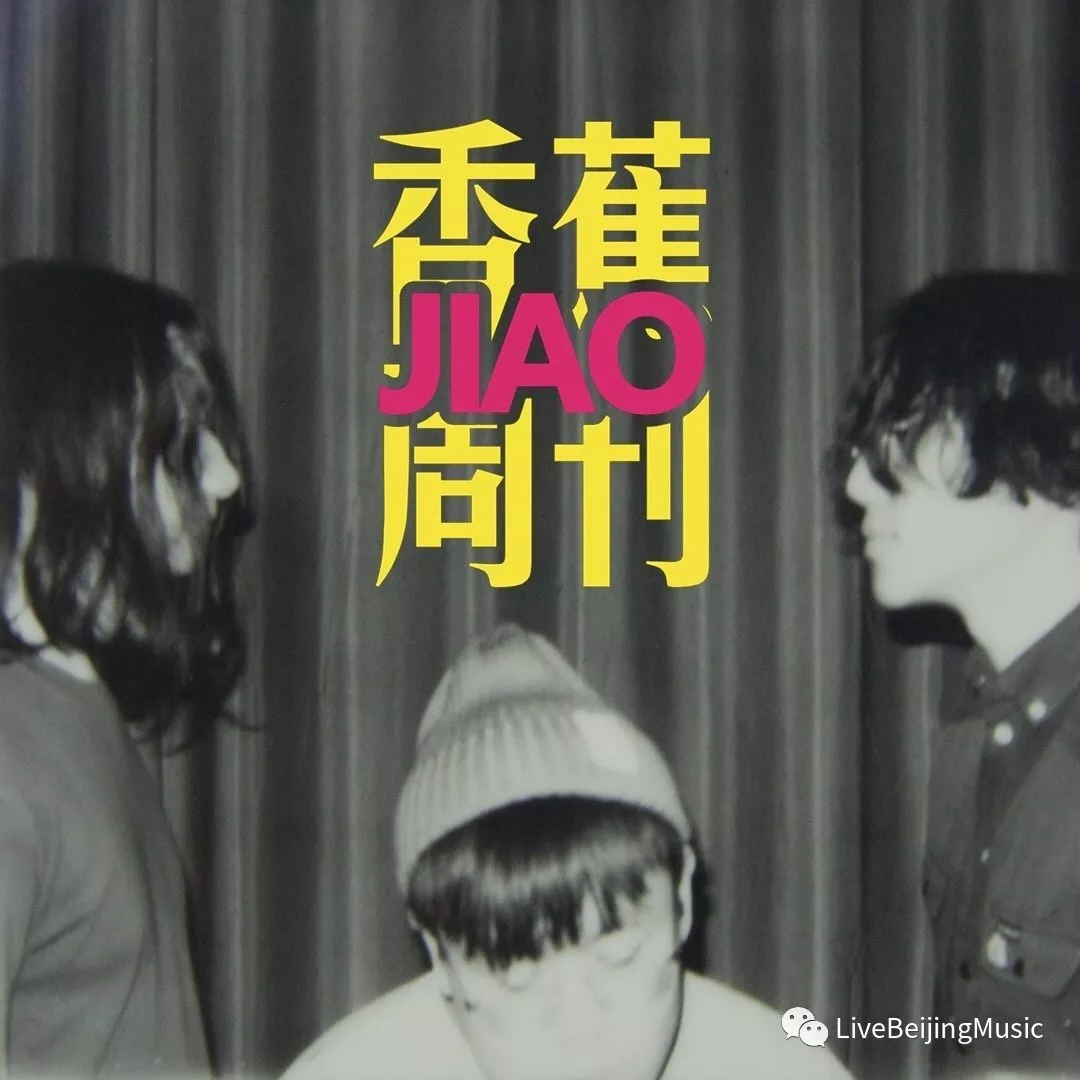 On side B Wuhan grunge revivalists Jiao (Banana Tree), bring their disillusioned angst to full fruition with three tracks (and a fitting epilogue) of unruly, down and out rock and roll that feels like a nosedive into the deep end of someone's unfiltered id. As a band with a turbulent past of shifting line ups, break ups, and fuck ups the bruised and battered frame staggers out of the shadows with 'Mephilas' in a flurry of tortured riffs, burial hymns, and heavy beats that refuses to let up. From there it's either like being given a tour of someones suicidal thoughts notebook or the perfect soundtrack for you and a gaggle of friends to decompose to the night after consuming enough intoxicants to kill a horse: 'Diane', 'Duran Duran', and 'JIAO' (an exercise in brilliant minimalism?) present an inescapable drug-addled transformation of one's psyche and physical body. It's a dark albeit fun journey that the band captures perfectly with lyrically honesty. No cheap tricks, no guileless hooks – just raw energy spewing forth – the real deal.  
---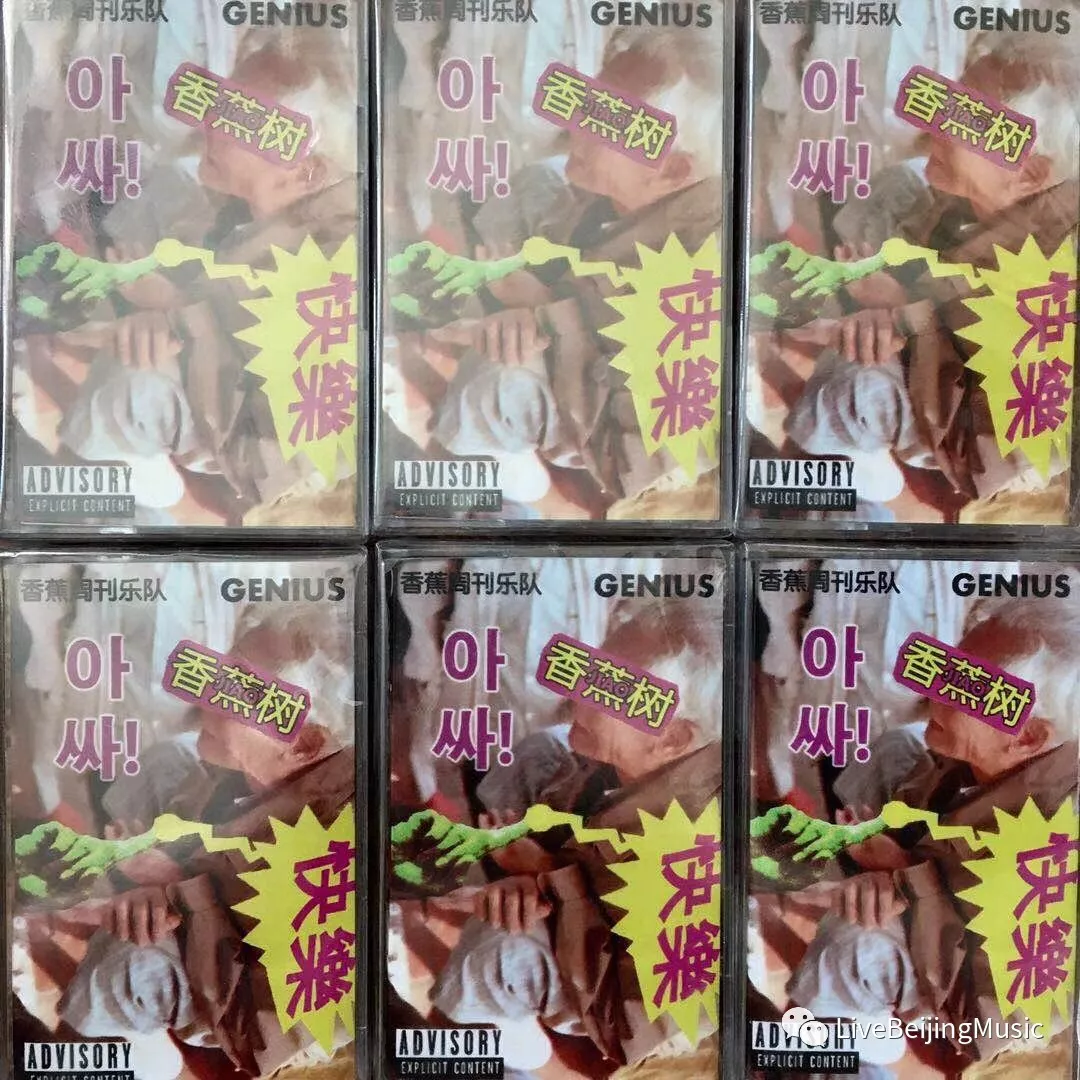 The release is available in tape and digital formats, featuring artwork created by blending the original artwork of both bands' original EPs. At some junction the split release may also be issued on wax cylinder or some other equally arcane medium that will be as much use as a chocolate teapot, but for the release will be spread around merch tapes, record shops, and hard drives in formats people can actually listen to. The Nasty Wizards are positively tickled pink to be able to draw a link between China and South Korea and to do so with two bands that bring the noise in the most brilliant way. Listening advice: play at a volume that will sour relations with everyone in your neighborhood. 
---
released April 5, 2018 
Jiao (Banana Tree) 
Vocals/Guitar: Guo Laoshi 
Bass: Yi Dawang 
Drums: Lu Zi 
香蕉周刊乐队 
主唱/吉他:郭老师 
贝斯:亦大王 
鼓:炉子 
感谢NWR以及Genius乐队给我们这次参与合集的机会,这是我们的荣幸,还有我们作品的词作者侃鬼,面条,杜澜以及混音师张爆爆,同时对我的邻居致以诚挚的歉意,我录音的时候实在是太吵了,最后谢谢一直支持和帮助我们的朋友,感谢各位,再次感谢。 
WeChat:bananatreekg9237 
E-mail:478947954@qq.com 
微博:@香蕉周刊乐队 
已入驻虾米和网易音乐人 
Genius 'Lucky Mistake' 
G/V: 김일두 
D/V: Lee Chung Mok 
B/V: Steve C 
Lyrics by 김일두 
Music by Genius. 
Recorded at Byungkyu's Space (금련산) May 2015. 
Mixed and mastered by Casey McKeever. 
geniusxisxrock.bandcamp.com