Over the course of seven years in covering the music scene, I've grown accustomed to seeing bands grow out of their shells, disintegrate overnight, and/or adapt with the times.  I've seen bands sell out. I've seen bands be humbled. I've seen true comradery, and egos battle it out. Nothing shocks me at this point. At the same time, I still find myself rooting for certain bands out there, like a deranged cheerleader or even worse, your creepy uncle who reeks of jinjiu. When I first caught noise rock outfit Backspace at Yue Space in September of 2016, my ears perked up ever so slightly. Perhaps it was the band's tender yet scrappy demeanor. Their reverb-soaked gazing tunes that hinted at a deep-seeded neurosis struggling to break free. Whatever it was – I was hooked. It didn't even dawn on me until later that this was, in fact, the band's stage debut. Hell of an introduction to what would become one of the scene's most voracious bands.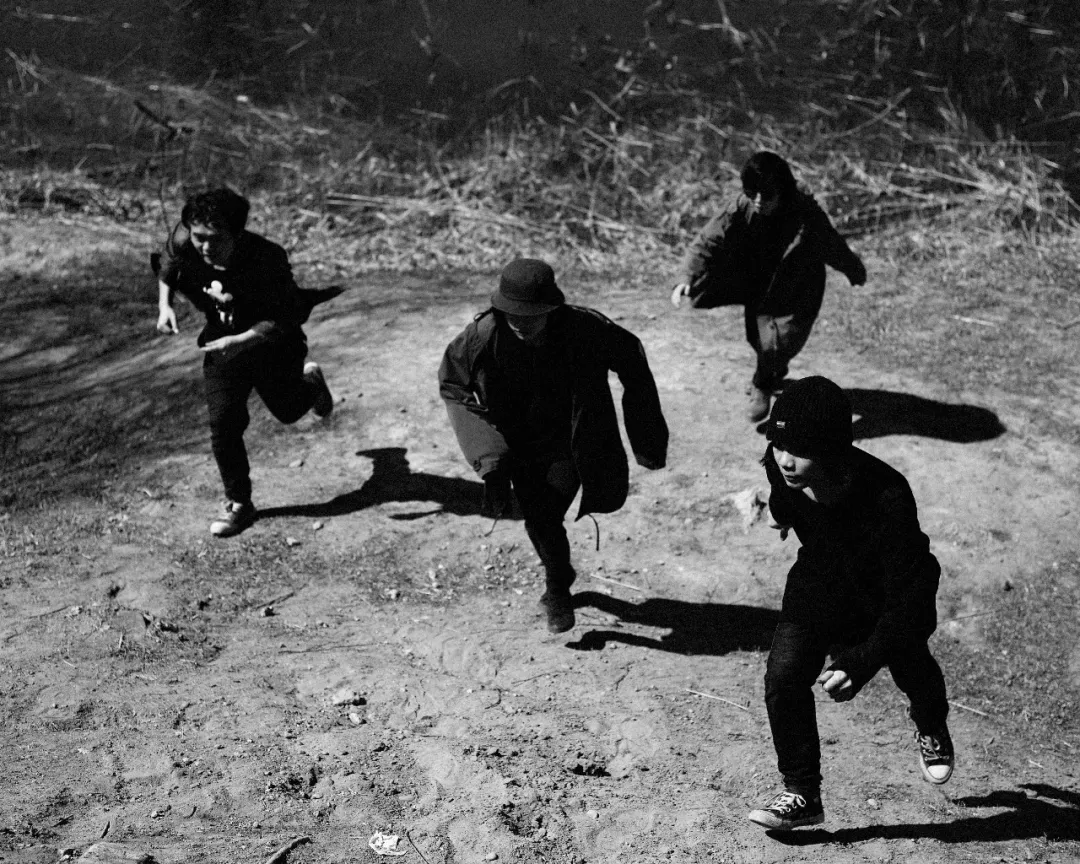 Photo by:Du Huaiyi
It would be wrong to assume Backspace was a band that emerged seemingly out of nowhere. On the contrary, Backspace's debut was simply a step in its member's evolution as musicians and more importantly, as young adults who all hailed from Yulin, China. Each of its members, including vocalist Zheng Dong, guitarist Ahui, bassist Da Long and drummer Mao Te, crossed paths in the small hilly subtropical basin in the southeastern part of Guangxi where they grew up.  It was there in the limelight of junior high school, Zheng Dong who had already started dabbling in guitar, spotted the seemingly at ease Ahui in an instrument shop, and immediately enlisted him. Together they formed a high school band, playing everything from blues to pop – basically anything to keep my minds distracted from the daily grind of high school life. They would later meet their bass player Da Long (though from the same city, Mao Te didn't enter the picture till their university days) and began performing together during winter and summer breaks. Whilst it was an eye-opening experience for them, they never expected to follow their paths as musicians into the next phase of their lives – university life in Beijing.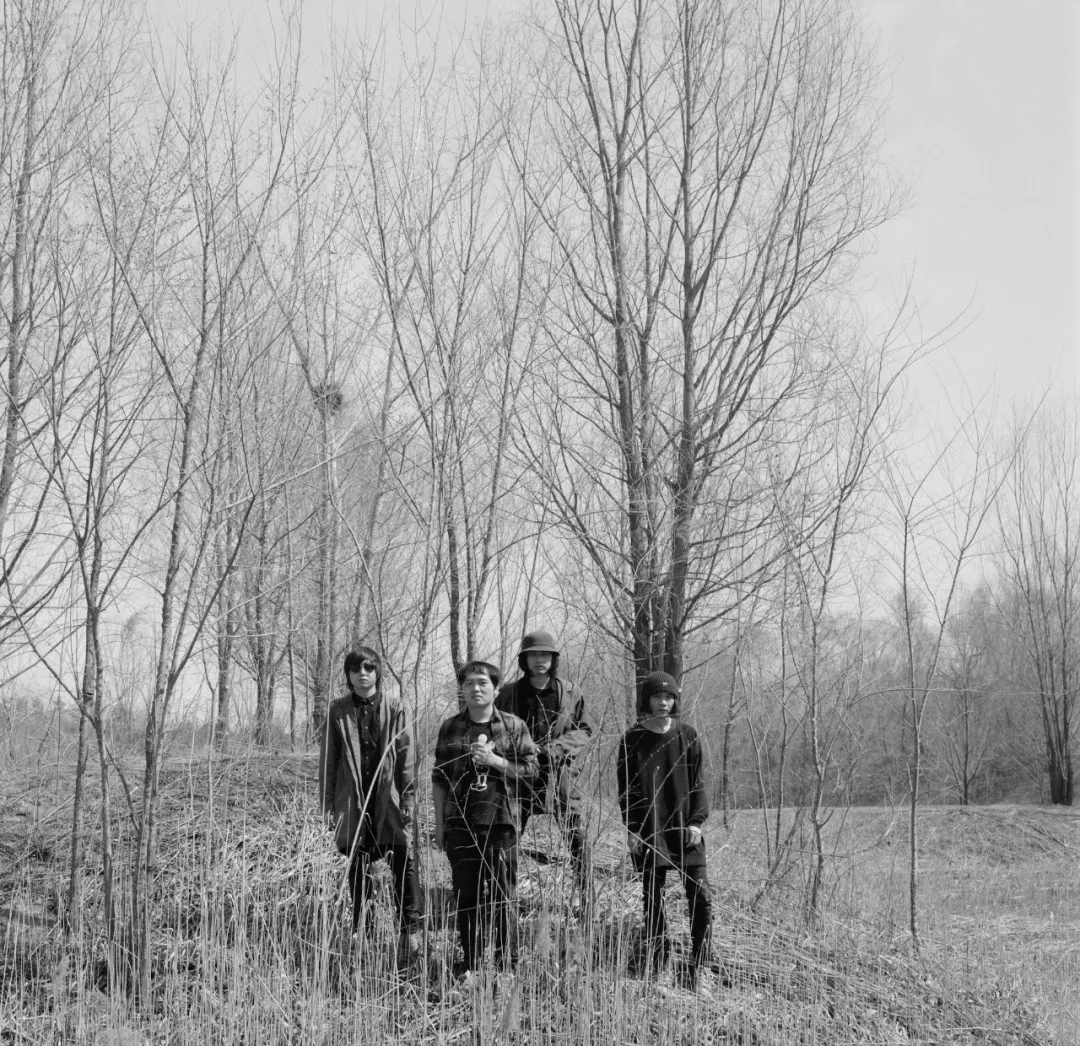 Photo by:Du Huaiyi
While each of their studies led them to work in the art world – Zheng Dong in animation, Ahui landscape design, Da Long in experimental art, and Mao Te in painting – they don't look too fondly on their university years, particularly Zheng Dong who views those years as a suffocating experience. It didn't help that a few of them had had their hearts broken during this time. And while they don't outright admit it, it's clear this new void in their young adult lives left them with the perfect opportunity to hedge their bets and try to make it as a full-fledged band. Zheng Dong reached out and pleaded his case to his friends and past bandmates (which included Shi Lixuan who performed with the band until 2017) and in the summer of 2016, the prototype for Backspace was born.
By the time 'Romantic Young', the band's first single off of Nerd Noise, a comprehensive compilation of up and coming indie rock talent across China, was released, all semblances of dream pop romance have rotted out of the band's attire. The steams of the band's psyche have already begun to crack, opening them up to a world of surf rock fervor and post-punk grit. Audiences (including surprisingly my eighty-year-old father) were blindsided by the bands opening sets at a series of year-end gigs at DDC, Temple, and Hot Cat Club – putting them firmly on every promoter's radar and leading to just about everyone who came upon them asking just who the hell where these cats were.
Backspace would further explore the nooks and crannies of their sound in 2017, whilst gaining further traction with the underground rock scene in Beijing (opening up for staple noise rockers Cloud Nothings was certainly a step in the right direction). Their refusal to take society at face value and their sense of forfeiture bled into their music even more, turning their sets into a whirlwind of musical styles wrapped up in frantic energy. A rollicking outing at School Bar in late March 2017 felt like a revelation – a defiant moment where the band's voice was finally being heard loud and clear, and I predicted, the moment that would get the band signed. I was close – the band would be signed to Maybe Mars three months later.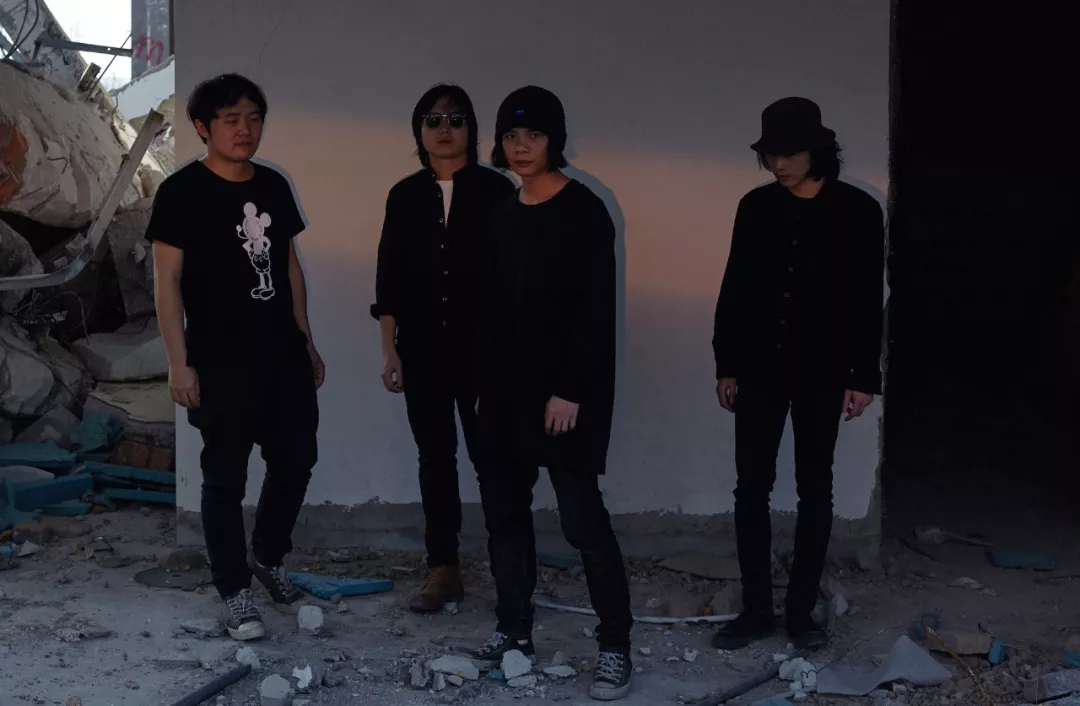 Photo by:Du Huaiyi
Ever after getting signed, the band continued to play around with expectations, integrating everything from psychedelic boogie to full on krautrock into their arsenal. They hit the road for a nourishing, boisterous and humbling tour through Shanghai, Ningbo, Yiwu, and Hangzhou, playing with both their peers and idols, before joining Maybe Mars' Ten Year Anniversary extravaganza over the National Holiday. Recording with the legendary Yang Haisong faced the band with yet another challenge – finding ways to keep their sound as pure as their live sets. While most bands would meticulously lord over the sound of their debut album, Backspace wanted to keep it as unfastened and unadulterated as possible, keeping the essence of their twisting sound intact. As a palate cleanser, the band jumped further into krautrock territory in late 2017 when their friend and fellow musician from Switzerland joined them on keyboard for a few gigs finding refuge and unexpected surprises in their lengthy jam sessions – surprises that happily kept the band on their toes and kept them charging forward full steam ahead.
Since 2018, Backspace has kept their cool – rehearsing, working, drinking, watching performances – rolling with the punches and taking it one day at the time. Despite their youth and all the follies of it, the band has embarked on quite the journey, one that's only just beginning in the larger scheme of things. Charting the course of Backspace's evolution what is most prevalent is how well the band functions as a unit. There's an interplay between its members that simply can't be faked. It's ingrained in the fabric of Backspace's sound and even as the band refuses to stick to any formula, they hit each new wave and musical jaunt with a sophisticated ear, open to the uncertainties that lay within their reach. Oh how fast they grow up.
http://downloads.maybemars.org/album/human-nature-architecture
On Human Nature Architecture – Backspace have sharpened their edges, extended their reach, and not so much evolved but mutated into new beings, as they explore the complexities of modern society, the fragmented minds that populate it, and the grotesque but all too human ways we navigate it. A slice of William Burroughs, a heavy hit of krautrock, a thick haze of surf rock, and dissociative technological nightmares thrown in for good measure, it's a head trip worth taking. 
Kicking off with 'Lost Him', the band sympathizes with the song's protagonist, who wanders aimlessly in a dreamlike state in search of his better tendencies as his psyche gets uprooted and he is left in disarray. Vocal and guitarist Zheng Dong's dry anxious delivery on 'The Chair In The Clouds' deftly cuts through the hollow climb up the social ladder that masks our existential dread. Meanwhile, on 'Push', a double serving of razor-sharp guitars, crisp bass vibes, and gallant drums collapses into a hallucinatory schizophrenic breakdown that all but falls off the rails. Before long, the band and its members have splintered into various selves, fallen prey to the digital age's erosive ways, before withering away almost completely on the tense, heightened and frantically paced (and utterly delightful) 'Screen'. Humble, hungry, and hectic, with enough bluster, finesse, and grit to awaken the most lost of souls, Backspace's debut isn't so much a cry for help as it is a rallying cry into the abyss that is our mind.
credits
released June 26, 2018